Are you missing in action?
If one is not out there telling their story, they've got a real problem.
There are plenty of people who are telling theirs, gathering an audience and doing their thing.
So here's someone with all this knowledge and expertise and a world of ideas to share, but no one knows it.
Of course she's all too aware of her situation. She knows she has to do something. She can't just cede the high ground to others who are willing to share; maybe even pull back the kimonos on things that maybe don't need exposure…
So she makes a video, all the while worried that it won't work while secretly hoping it does.
And what do you suppose happens?
Well, therein hangs a tale…
*******************************
Lesson 2 from the Way Back Machine
Back in the late 70's I was in a summer stock production of Man of La Mancha. (I know. I've since been re-animated out of old milk bottles and plastic tubing)
But I remember it like it was yesterday. (I just can't remember where I put my sunglasses)
Our director, Lou Criscuolo, had played every role in the show on Broadway except for Don Quixote. He was a short stocky Italian fellow. Funny, punchy, rough as a cob but enormously talented. He could drink anyone under the table, and these were mad college students doing summer stock, more accustomed to alcohol than water.
Anyway, he choreographed every movement, every expression, every intonation of every actor. It was frustrating beyond belief. We weren't allowed any personal expression. But we did our best, as only dumb kids can do. We just stayed inside the guardrails and worked our tails off.
So what do you think happened?
The show was a ridiculous success. That's what happened. Audiences were transported. The auditorium seemed to reverberate long after the cheering and applause waned each night.
We were amazed. How could this be? It should have been a disaster. After all, we weren't being "creative". But we were too happy to worry about the Grand Theory of Everything at that point.
Shortly after our show closed we all rushed up to New York to see the Broadway version Lou had directed right after ours. We were SO excited. We thought, well, if our show was as good as it was, could we even imagine the Broadway version?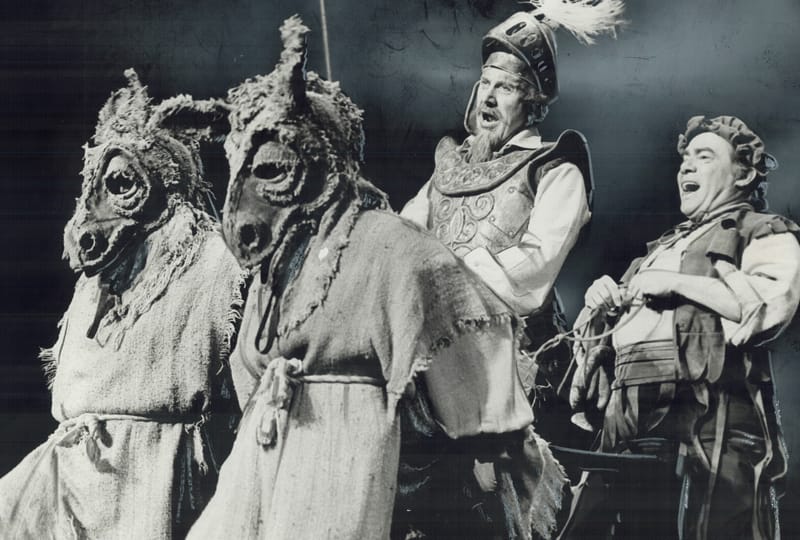 Wait. What??
The curtain goes up and our spirits go down. Way down. Much like the energy of their cast. Richard Kiley, that scoundrel of a movie star, would come down to the apron and wink at the audience in the middle of a scene where he was supposed to be emotionally crushed! The rest of the actors seemed checked out, almost as if they were on strike.
Still, at every turn we marveled at the design of Lou's direction as these actors went through the motions of which no one but ourselves could know the significance.
I learned something important that night. How you do something is at least as important as what you do. Yes, there are best practices. Yes, there are better ways of doing most things.
But if you rush through them as though there's always something more important to do after, you'll miss the magic.
********************************
That's another reason I love The Video Selling Machine. There's no way you're going to miss the magic. You have little ole me helping you plan and watch your every move, even more than Lou did with us, because there's no script other than the one we write together.
And at the risk of being immodest, I'm pretty good at this part, because I've done it for 40 forevers and oh, I tell you I live for this kind of coaching.
You're going to find new video communication skills inside you that you may never even have suspected were there.
Your vision will finally have its full expression.
Your story will be told from many angles over a number of videos you confidently create. And that means that no one else will have to miss your magic either.
You don't have to leave this earth with your story untold. Together we can make it happen.
Best of all, it doesn't depend on anyone or anything else. This is ALL under your control.
********************************
By the way, that fateful night in New York ended well after all. Our production's leading lady, Dixie Carter of Designing Women, invited a small group of us back to her penthouse for drinks where she and I entertained the troops with songs from Jacque Brel is Alive and Well and Living in Paris.
Later she and my buddy Rob took a powder, but that's a story best relegated to the mists of time…